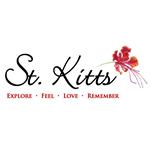 Tuesday, October 05, 2010
ST. KITTS AUTHENTIC CREATIONS MAKE IDEAL HOLIDAY GIFTS
**Surprise Loved Ones with Unique Hand-Crafted Items Made in St. Kitts**
Basseterre, St. Kitts –  Get a jump on this year's holiday shopping with a well-timed trip to St. Kitts, which offers a wealth of shops and markets that sell unique, hand-crafted gifts made by local citizens.   Whether it's the man/woman who has everything or someone who simply is discriminating, it's easy to find a memorable gift for even the most hard-to-shop-for individuals.
Following are some of the top places to shop for locally made gifts on St. Kitts:
Showcasing the creative talents of resident artists, various studios and galleries offer exquisite works of art for sale.  Browse the prints, lithographs and even original works of art inspired by St. Kitts, then select one to take home.  Visitors can discover the works Kate Spencer, a British-born artist who lives full time on St. Kitts, at her studio on a former sugar plantation or in her gallery at the St. Kitts Marriott hotel.  Images of St. Kitts' iconic Green Vervet monkeys and Carnival are two favorite subjects portrayed at the Spencer Cameron Art Gallery by artist Rosey Cameron Smith, who has lived and worked in St. Kitts since 1978.  Booyork Gallery features the colorful paintings of local artist Dennis Richards, who has designed many stamps for the Federation and is also a talented musician.
Lovers of pottery or distinctive clothing will delight in unwrapping something from St. Kitts' craft and artisan shops.  Displaying the work of artist Carla Astaphan, The Potter's House features her one-of-a-kind hand-made and -decorated pottery from nesting bowls to votives to vases and even full tea service that make conversation pieces in any home.   No two pieces are ever alike at the Glass Island Designz glassblowing shop, which offers hand-blown glass jewelry, plates, frames, paperweights and more to shoppers.  For individually created fabrics, visit the Caribelle Batik factory on the grounds of the old Wingfield Estate, where you can watch the batik being made by hand in the ancient tradition, then buy it in t-shirt, dress, pillow, scarf, wall hanging or other forms in the gift shop. 
The streets of St. Kitts' capital city, Basseterre, are filled with plazas, stores, and souvenir outlets that offer authentic Kittitian products for sale.  From cloth dolls to wood carved decorative pieces and hand created jewelry, shoppers will find plenty of items that embody the vibrant culture and spirit of the local people. Clothing designers also have shops in Basseterre, including Judith Rawlins' elegant Brown Sugar, a favorite of stylish women throughout the Caribbean and ideal for fashionistas who would relish a couture present. 
Stop by any duty-free store on St. Kitts to find various flavors of Brinley Gold Rum, a liquor which is made exclusively on the island and is a favorite of connoisseurs.  Pick up sample-sizes or larger bottles of vanilla, mango, lime, coffee, coconut and new spiced rum flavors of this award-winning liquor made on St. Kitts, then bring your favorite home as a gift.  Also made on St. Kitts is Belmont Estate Rum, which comes in gold and white varieties and is excellent those who enjoy mixed cocktails. 
In recent years, St. Kitts' Port Zante cruise pier has been transformed from a small shopping operation to a veritable shopping mecca. Cruise passengers and island visitors will be dazzled by the range of items for sale, from upscale brand name watches and jewelry to locally made handicrafts, liquor and art.  Adjacent to the main shopping area, the Amina Craft Market at Port Zante is known for featuring jewelry created from local stones and shells, clothing made on island and more for a-typical holiday gift-giving. 
Located in the northern Leeward Islands of the Caribbean, St. Kitts offers a diverse tourism product developed from the destination's natural beauty, cultural heritage and rich history.  The island's stunning variety of tourism attractions include hiking through the tropical rainforest, riding the scenic railway that connects the island's sugar plantations, visiting the Caribelle Batik factory, touring Brimstone Hill Fortress National Park, the only man-made UNESCO World Heritage Site in the Eastern Caribbean, and the more traditional vacation pastimes such as watersports, golf, shopping, tennis, gourmet dining, gaming at one of St. Kitts' two casinos or simply relaxing on one of the island's sandy beaches.  Guests can select from accommodations ranging from intimate plantation inns to larger hotels or resorts. 
For more information about St. Kitts, please contact the St. Kitts Tourism Authority toll free from the US at 1-800-582-6208 begin_of_the_skype_highlighting              1-800-582-6208      end_of_the_skype_highlighting or from Canada 1-888-395-4887 begin_of_the_skype_highlighting              1-888-395-4887      end_of_the_skype_highlighting, e-mail info@stkittstourism.kn, visit www.stkittstourism.kn, or connect on Facebook, Twitter and/or YouTube.